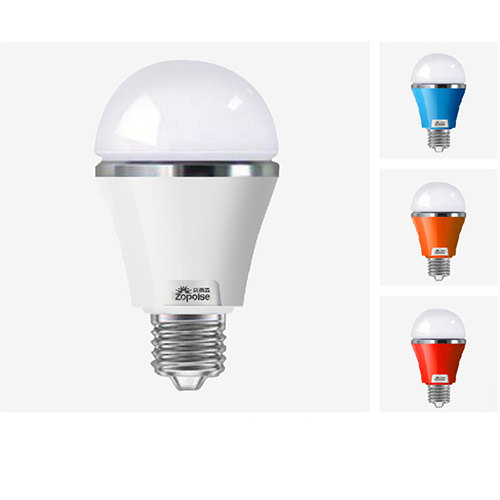 4B 05 Led Bulb Light Series
Product features:
High luminousness matt PC/glass lampshade. soft light without glare is comfortable and good for eyesight and health.
Inlay constant current diriving device. no strobe,low power consumption, high power factor.
For direct replacement of traditional incandescent lamp bulb and CFL bulb equiped in downlights,table lamps etc. Energy saving is 80% more than incandescent lights,lifespan is 30 times of it. meanwhile,energy saving is 50% moren that CFL, lifespan is 5 times of it.
Application places:
Widely used in hospitals, schools, residences, shopping malls, supermarkets, office buildings and other gerneral lighting places.
Specifications:

Light distribution curve and real application: