4B 22 Led T8 Tube Series
Product features:
Nice and brief appearance.
Overall plastic profiles, safe and reliable. Internal aluminum radiator with good heat dissipation performance.
High transmittance frosted PC diffuser plate. Soft light without glare.
Environment friendly LED chip. High luminous efficiency, low lumens depreciation. High Ra value and color purity. No infrared rays and UV rays which will do harm to the lightened.
Applicable in Northern US. No need to change electronic ballast. Direct replacement for F17/T8(2F), F25/T8(3F), F32/T8(4F), F40/T8(5F) CFL tube.
Application places:
Widely used in factory ,school ,reading room ,laboratory ,house ,supermarket ,Office ,parking lot .
Specifications: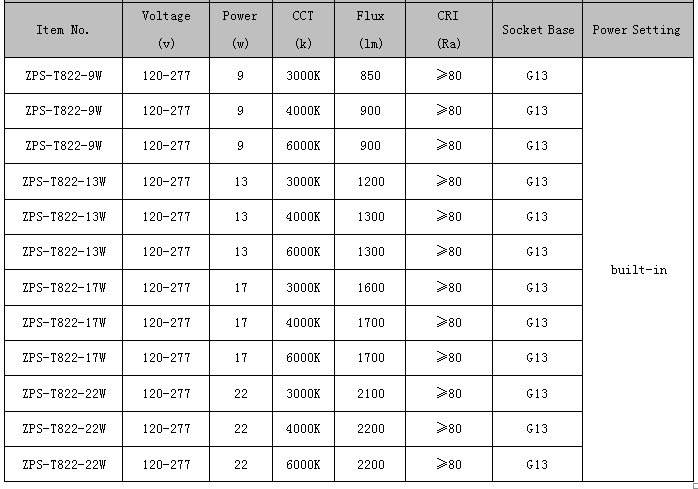 Light distribution curve and real application: