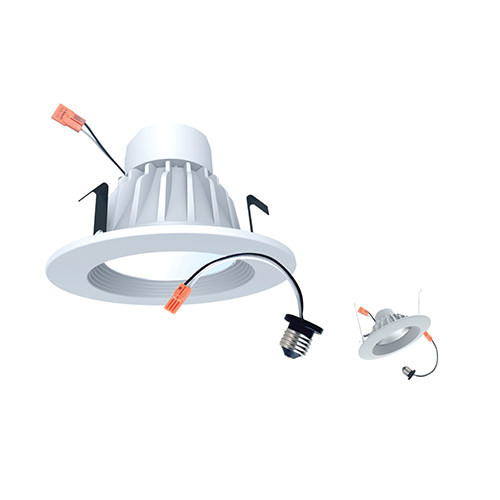 4B 26 Led Down Lamp Series
Product features:
Nice and brief appearance. Compact construct.
Premium aluminum die casting lamp body, good heat dissipation performance.
High transmittance frosted PMMA diffuser board with professional optical design. Light is soft and uniform. Invaginated luminous surface without glare.
Professional design in light distribution, to give scientific, reasonable and healthy lighting.
Environment friendly high brightness LED chip, high luminous efficiency, low lumens depreciation. High Ra value and color purity. No infrared rays and UV rays which will do harm to the lightened.
High stability external constant current driver. No flicker, low power consumption, high power factor.
Optional dimmable driver, ideal solutions for building lighting control application.
Long lasting more than 30000 hours.
Mainly used in US market, direct replacement for traditional down light. 60% energy saving and 5 times longer life span.
Application places:
Widely used in hospitals, schools, residences, shopping malls, museums, office building etc.
Specifications:

Light distribution curve and real application: