4B 22 Led Commercial Lighting D
Product features:
Die casting and stretching aluminum lamp body is of good thermal dissipation performance.life span is more than 30,000 hours.
High transmittion glass and invaginate luminous surface with professional opticas design makes the light soft and even without glare.
Energy saving is 60% compared with traditional downlights.life span is 5 times of it.
Application places:
widely used in hospitals,schools,residences,shopping malls,super markets,office buildings and other general lighting places.
Specifications: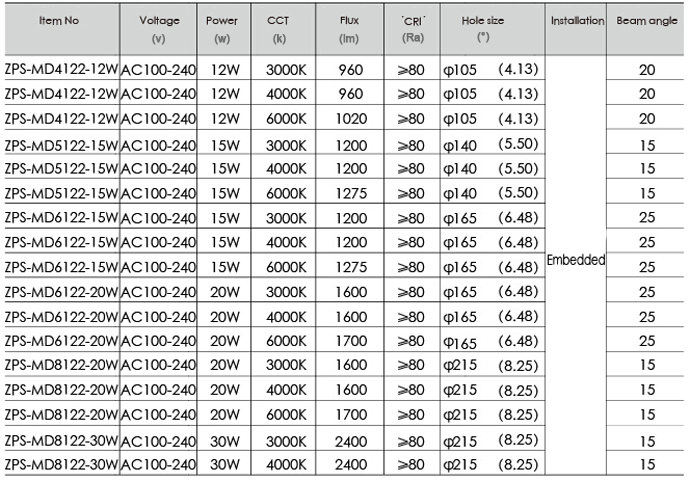 Light distribution curve and real application: