4B 411 (30w-240w) Led Street Light Series
Product features:
High luminous efficiency,saving energy more than 60%.
The cooling module design is based on Zopoise unique enhanced cross-ventilation patent technology.
Modular design,convenient disassembly and replacement.
No gold thread eutectic welding,lamp is free of risk of stopping working after thread is broken.
Accurate light distribution,to ensure the road lighting uniformity.
Reliable intelligent constant current driving technology,prolong life span of power supply.
Multi-control methods as time control,light control and remote control etc.
Main application:
Widely used in expressway, the main road, road, branch and other places of road lighting.
Specifications: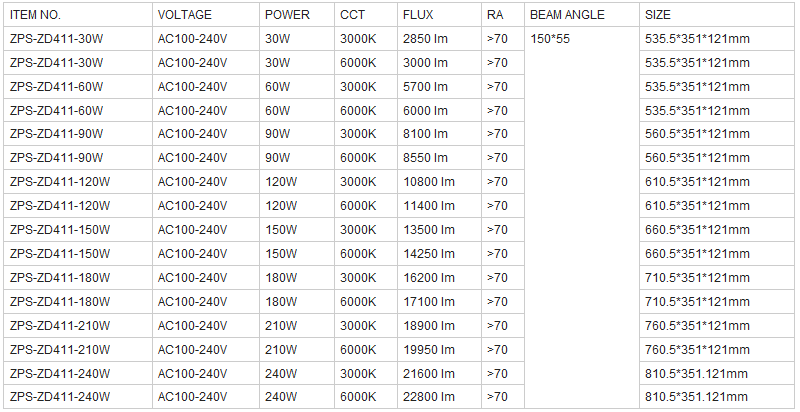 Light distribution curve and real application: