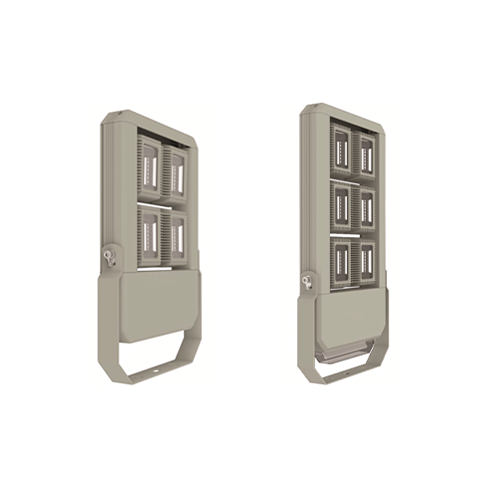 4B 405 (60w/20w) Led Flood Light Series
Product features:
Injection molding lamp body shell, reducing the weight and increasing good corrosion resistance and high IP level.
Using imported high efficiency SMD light source,easy to make the product achieve strong commonality and serialize product power.Using domestic first class brand power supply with high efficiency and high power factor.
Reflector surface designed as vacuum coating, high emissivity PC,etc to increase the light efficiency.
Prefessional design for LED model, low glare & high light efficiency;
Can add on plugin LED module to strengthen brightness for part area.
Intelligent control can be added to achieve the function of dimming and color modulation.
Main application:
Widely applies in fields of outdoor lighting,outdoor advertisement,landscape,etc.
Specifications:

Light distribution curve and real application: