4B 402 (60w-205w) Led Gas Station Light Series
Product features:
High Quality LED illuminants provide high Lumen and even light distribution, Healthy with no radiation.
Great heat dissipation with high heat conductivity aluminum heat sink body.
Constant power drive provide stable working in different environment.
Coating process added for the housing, corrosion-resistant .
Diversified design with immediate start, no glare and noise .
Healthy with no infrared and ultraviolet lights, no electromagnetic and thermal radiation .
Environmental as solid state lighting, no mercury, no harmful gas, but hard to break, long working hours, less rubbish caused.
Super anti-explosive performance, great to be used in places which are easy to get flamed and exploded .
Main application:
Widely applied to the coal industry, petroleum chemical industry, electric power, metallurgy, railway, port and etc.,
Specifications: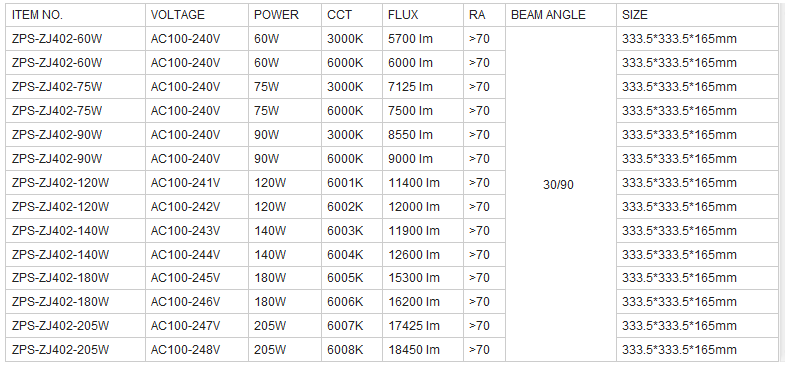 Light distribution curve and real application: