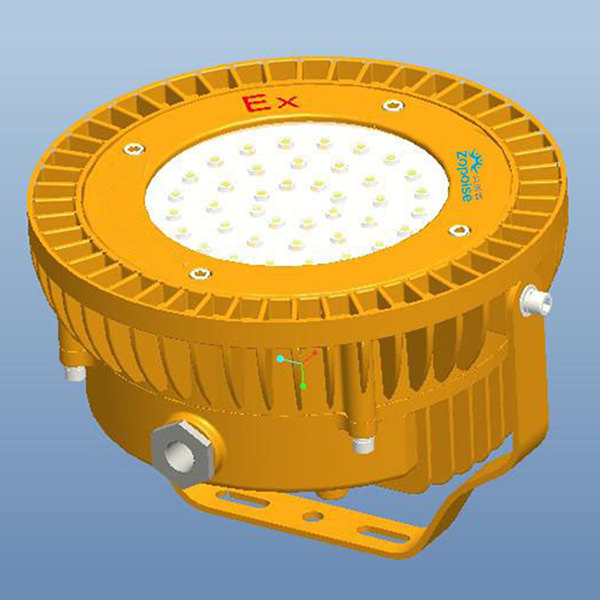 4B BT 402 Anti Explosion Led Anti-Explosion Platform
Product features:
Adopt imported high power LED light sources, which is efficient, long lasting, environment-friendly and energy-saving. With long life up to 50000 hours, very low cost for use and maintenance.
Energy saving, 20% power consumption compared with incandescent light with same luminous flux.
AC85~264V input internal driver, with protection upon output short circuit and high temperature, especially applicable in places with large scope range of the fluctuation of voltage.
Lamp shell is of light-weighted aluminum alloy material, with performance of high intensity, high corrosion resistance and impact resistance. Transparent component is of stripe anti-dazzle and high temperature resistant Borosilicate stalinite, with larger space for heat dissipation and less temperature raise, to ensure long life of bulb.
Nice appearance, of integrated cavity and streamline construct. Internal cut-through design maximumly optimizes the performance of heat dissipation, which creates larger sectional area for ventilation, and decreases air's flow resistance. It results in obvious radiation effect and longer life for light sources & whole electric appliance.
Lamp surface is with latest spraying technology, no discoloring and rusting, also workable under environment with water and raining spraying. Applicable for outdoor long term use.
Small volume and light weight. Optional installing methods as suspender type, wall-mounted, ceiling and pole supporting.
Simple for operation and convenient for maintenance. Optional floodlight shade can be matched as request.
Optional steady-on A type and off-upon-normal-condition B type are for client's choice.
Applying places:
Flood lighting in some inflammable &explosive places as power distribution room, handling room, cable trench, gallery, operation room, duty room, metering room and device platform in the industries of petroleum, petrifaction, oil field, steel, metallurgy, shipyard, power plant, colliery etc.
Specifications: