4B 402 (3w-24w) Led Underground Light Series
Product features:
Light source is made of energy efficient LED,higher brightness ,lower energy consumption ,larger exposure and longer lifetime .
The cover plate is made of firmly toughened glass ,higher light transmission ,highintensity structural ,better security .
The lamp is made of high quality and high-purity aluminum with high pressure so that firm and anti-seismic are good .
High quality painting ,no paint removed ,no discoloration .
The cover is made of high quality stainless steel ,wear-resistant,immersion without rust.
Main application:
Widely used in park, square, the courtyard and and other places of lighting.
Specifications: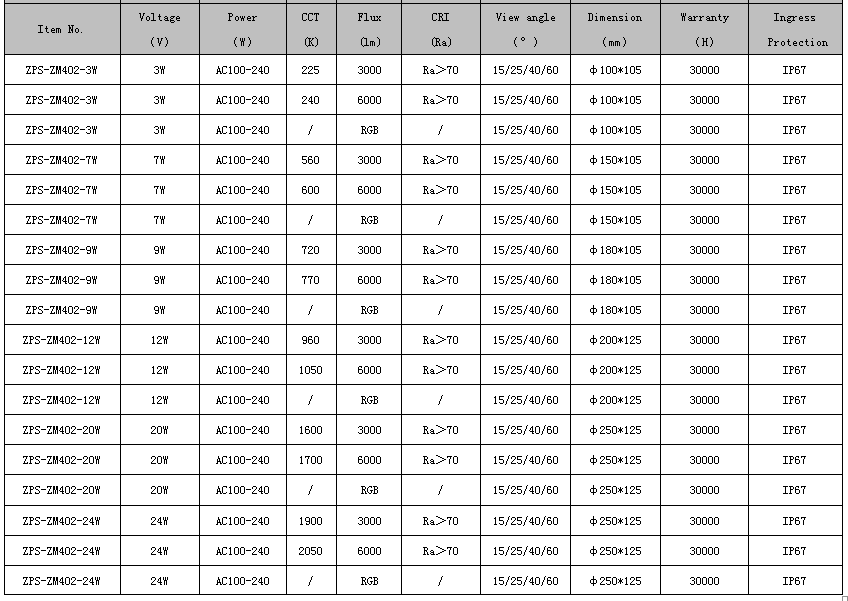 Light distribution curve and real application: